Wednesday, April 20, 2005
My Momo Bear fresh from Tokyo given by a friend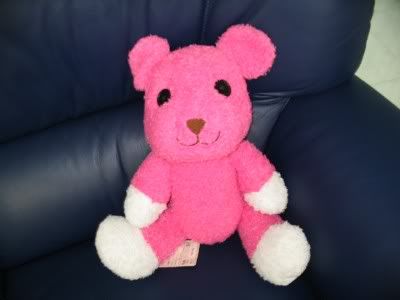 *
Sometimes, I miss the bookstores in States.I can stay there for hours with my grande mocha frappucino and no one bothers.Here, I get elbowed by anxious moms buying stacks of assessment books and writing materials for their children..I am thin so it hurts more ok
anndd you can be sure they won't apologise.Just be thankful they don't give you a
TSK!
What's with our country these days?
*
I worked on my layout a little last night.Still kinda suck but better than my previous one.
*
This looks cute and traditional for zen-inspired homes.

*Chicken herbal soup recipe has been sent to all who requested for it.Let me know if you haven't received.
*Plenty of renovation stuff to think about these days.Hopefully by the end of the month everything will be done.I bought a nice dresser from Scanteak and am looking for a nice mirror to go with.Anyone knows where I can get sequinned and/or beaded mirrors like the ones below or prettier
in Singapore
, please let me know okay?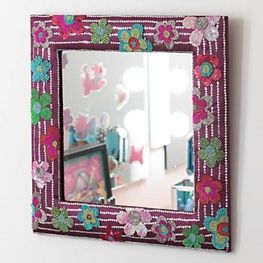 *Very pleased that The O.C. season 2 is showing in Singapore.Albeit 4 months late still it's better than nothing.I watch the show solely for Adam Brody and Rachael Bilson.They look super cute together!I like Summer's bedroom in the episode 2..something i wish my future daughter to have.